KING KOATING ROOFING
1771 Appleby Line, Burlington, ON Canada
Application: Metal Roof
-SpraySeal NS-R200
-NS-AcriSeal
-BrushSeal HB-600-BR
-Reinforcement Geofabric NS-200R
Size:170,000 sq.ft
Date: March,2020
Information: www.naturaseal.com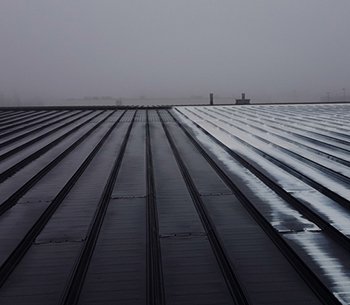 Challenges:
Using NaturaSeal's spray-applied roofing system, high ribs throughout the roof were easily sprayed in a seamless & monolithic application
Metal roof was sprayed at a height of 25 Ft
Leaks were noticed at the North-East corner parapet wall. Leaks have stopped subsequent to the application of BrushSeal HB-600-BR & NS- 200R during the detail phase.
Entire roof structure was corroded
All nuts, bolts and seams were treated with BrushSeal HB-600-BR prior to waterproofing membrane application
Completed in 2 weeks
Contact NaturaSeal for further queries!